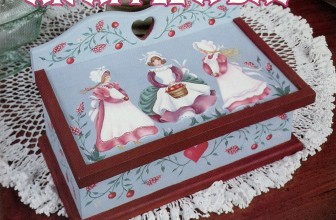 Brighten your kitchen countertop with our colorful folk art recipe card box.
---
Rating: Medium: acrylics on wood
Beginning with the current issue, we will be introducing a new series of articles on how to paint fruit step-by-step. In our "Back to Basics, Fruit Series," which will feature a different fruit...